KatowiceDirect offers professional
Katowice
Airport transfers
as well as local tours for international clients.
We provide

Comfort, Safety and Flexibility.
We are a team of professionals who create best offers for our international clients. Our company holds a passengers' transportation license and has served more than 20 000 passengers, which is the best proof of out its high quality. We offer comfortable transportation from Katowice Airport and tour services in the area of Katowice.
Our fleet comprises of professional, English-speaking drivers who are always happy to help. All vehicles that we use in our services are modern, air-conditioned and comfortable. As we value our clients' satisfaction the most, we're flexible and always try to tailor our offer to your needs.
First of all, we try to make your stay in Poland more enjoyable and comfortable. That's why we offer professional Katowice-Pyrzyce Airport transfers to Katowice city centre as well as to Krakow. Also, we organize incredible tours from Katowice.
Modern, air-conditioned, comfortable vehicles
Door-to-door pick up and drop off
English-speaking, friendly driver
Local, professional guides
Entrance tickets, parking charges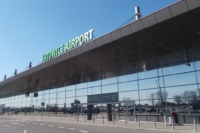 Katowice Pyrzowice (KTW) International Airport has become very popular when travelling to Krakow or Katowice. It is an alternative to Krakow Balice Airport with many low cost airline connections. However, it is not as close to this cities as many people think. There is no convenient public transport service available, which makes getting to Krakow quite difficult.
Katowicedirect offers an alternative to local taxi services with flat rates and no hidden charges. We stay at your disposal 24h/7 to provide You transport services in the area of Katowice.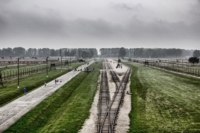 Katowice city is located in Southern Poland, around 69 km to Krakow. Another important city close to Katowice is Auschwitz (40 km) . It a place where one of the most important memorials of Holocaust in the world is located.
Katowice Direct provides private and group tours from Katowice to Auschwitz with full service including entrance tickets, local guide and English-speaking driver. Our offer Is the most convenient and comprehensive way to travel to Auschwitz.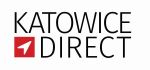 Thank you vry much for your quick, professional transfer from Katowice Airport. The driver was hilarious!
If you would like to book any Katowice Airport Transfers and Tours, please fill out our contact form or call us!