Transfer from Katowice Airport (KTW) to city centre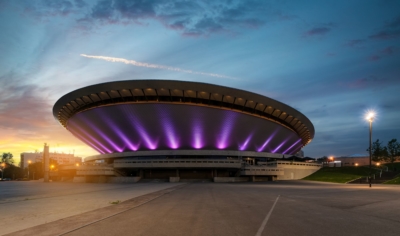 Our transfer from Katowice Airport Transfer to the city centre takes about 30 min and we can take you to any destination in the city. We provide group as well as private transfers (24h/h). Both oinclude English-speaking drver, Wi-Fi connection and comfortable, air-conditioned car.
Katowice is the largest city in Upper-Silesia – the main industrial area in Poland. With a population of 320,000. In fact, Katowice has much more to offer than you could suspect. With the Wyspianski Silesia Theater, the Silesia Philharmonic, the Silesia Museum and famous spectacular concert hall known as the Spodek, Katowice has a rich cultural life. The city of Katowice is located about 40 km away from its International Airport (KTW). That's why it's good to book a comfortable and reliable airport transfer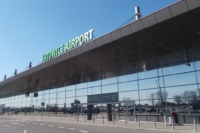 Katowice Pyrzowice (KTW) International Airport has become very popular among travelers from around the world to Krakow or Katowice. It is the fourth largest airport in Poland and has one of the longest airport runways in the country (3200 m x 45 m). It has 3 basic terminals that serve for about 5 millions passengers However, there is no convenient public transport service available, which makes getting to the city quite difficult. The airport is distant from the centre of Katowice and there are not many buses shuttling during the night hours.
Due to our private transfers service you can book a transportation from the Airport 24h/7! We will take you from Katowice airport to Krakow as well as to Katowice city.
Transfer from Katowice Airport (KTW) to Krakow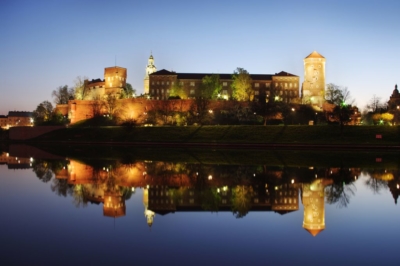 If you are looking for the most convenient and the easiest way to get from Katowice Airport to Krakow – you're in the right place. Our 24/7 service provides quick, comfortable and safe transfers between those two cities. The transfer takes around 1 hour and we provide group as well as private transportation. It's also much better option than taxi as we offer flat rates and the price is always clear. Our English-speaking driver is always happy to help and answer your questions during a transfer from Katowice Airport to Krakow.
Katowice-Pyrzyce International Airport (KTW) is in fact an alternative for Krakow Balice airport. That's why so many people need a transportation from Krakow to Katowice and the other way round. Are you one of them? Our transfer is the best choice then!
ALL AIRPORT TRANSFERS INCLUDE:

Private and group transfers
Comfortable, Air-conditioned car
ALL AIRPORT TRANSFERS INCLUDE:

AIRPORT TRANSFERS IN OTHER CITIES
Wroclaw Airport Transfers
If you would like to book any Katowice Airport Transfers, please fill out our contact form or call us!
office@katowicedirect.com